Security & Protection
Doors are not just heat-retaining elements; they also help to prevent break-ins. Reinforced automatic doors can be securely locked and programmed to operate in manual mode only outside normal business hours. Gilgen Door Systems is your partner when it comes to automatic door and gate systems designed to offer maximum protection against break-ins.

Automatic security doors from GDUK
When it comes to keeping your property or premises secure, you need the peace of mind that only high security doors can offer. Made with the strongest, sturdiest materials, discreet, and easily integrated into existing security systems, our exterior security doors will keep your property safe.

Security doors offer unparalleled safety
Metal security doors from GDUK are more than just a way to deter would-be criminals, they've been created with ultimate protection in mind. Our doors integrate with existing security systems so you can be rest assured that nobody is walking through a high security door that is not admitted..
All of our exterior security doors have been tested and certified to the highest British and European standards, guaranteeing that they can withstand any attempted entry. With a range of materials and strengths available, you can always find a door to handle your protective needs.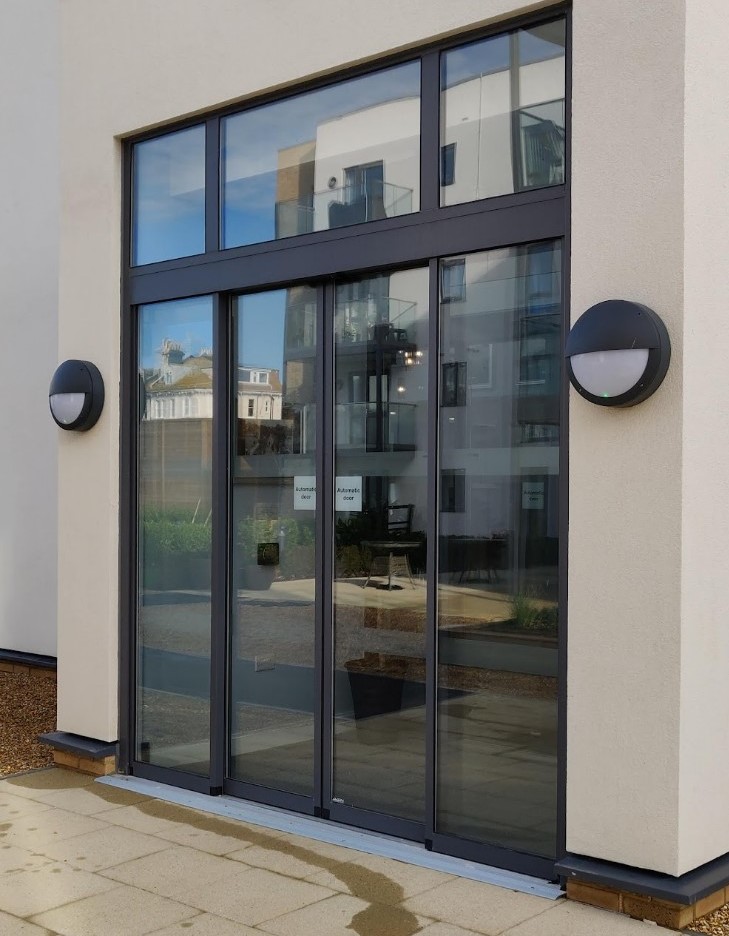 GDUK has the metal security door for you
Manufactured in the UK from durable, wear-resistant materials, our exterior security doors (PAS 24 & LPS: 1175) are the answer to your security concerns.
GDUK doors are easily integrated with existing security systems. Combining alarms, CCTV, keycard readers or lighting with your high security door will provide seamless protection, while extra configurations and programmable functions mean you always get the best out of your door.
Each door we provide is customisable to size, design, and finish. GDUK is leading the way in the UK market in certification for our doors, so whatever options you choose, you get the same great protection.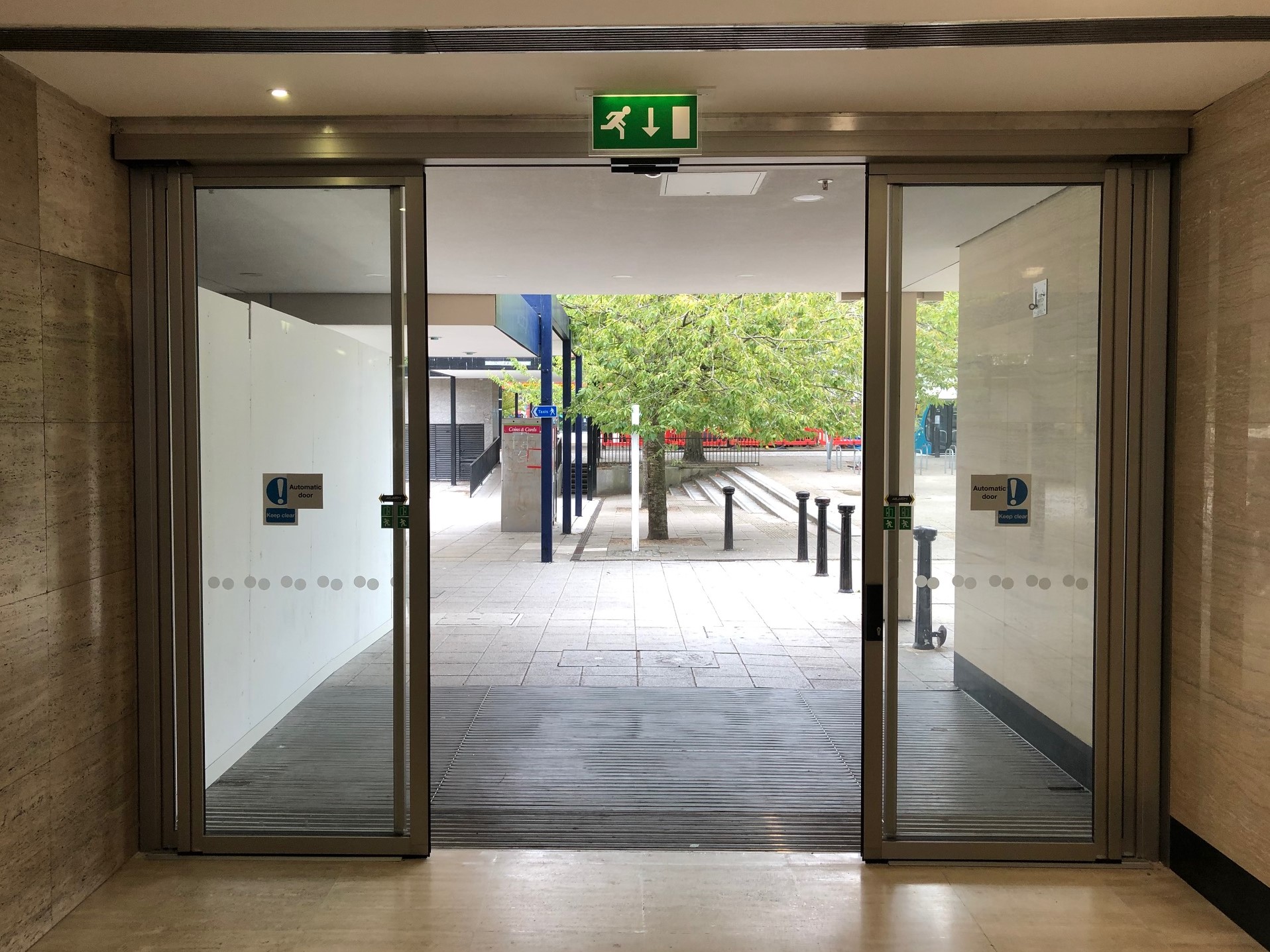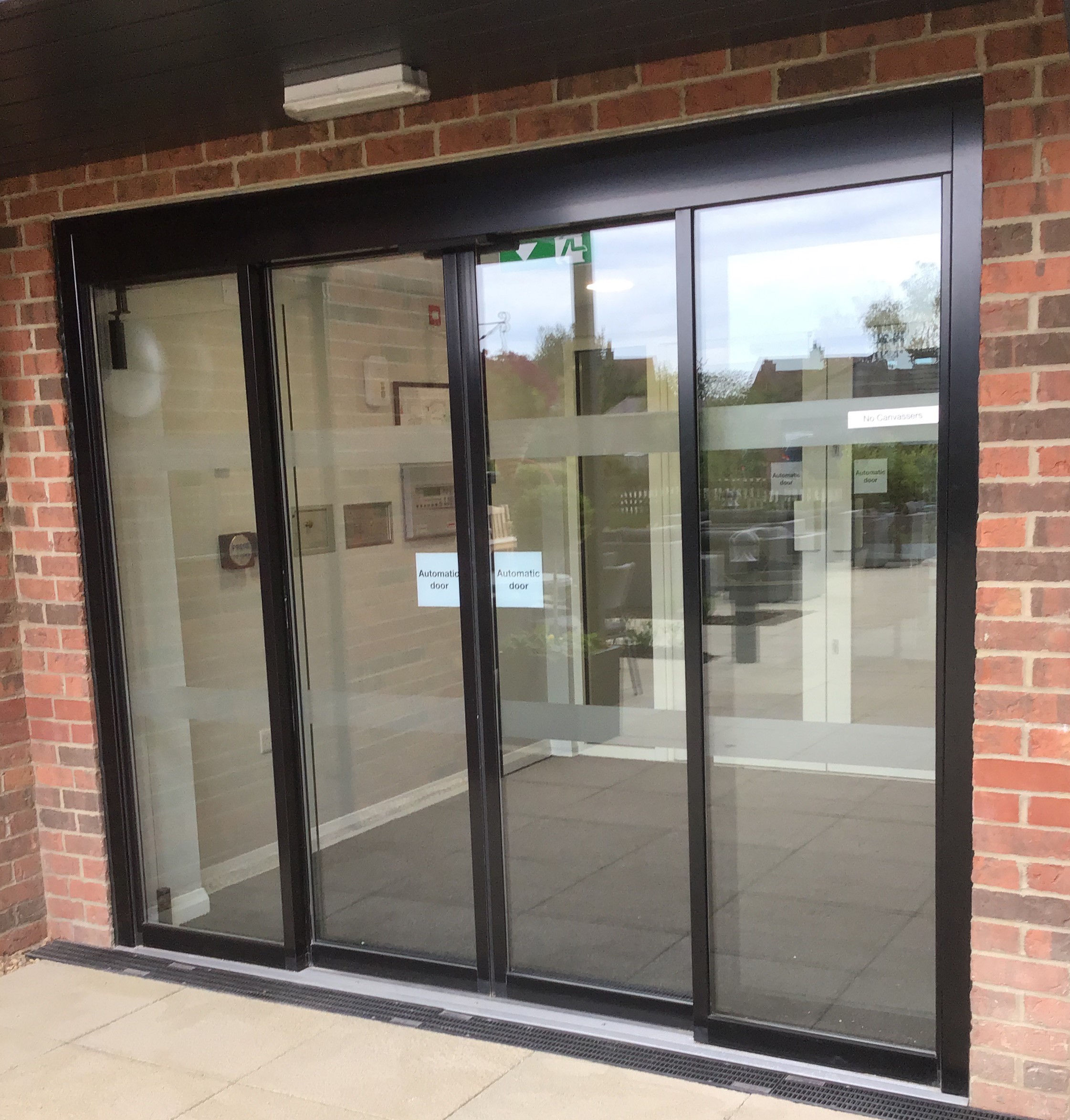 Frequently Asked Questions
Everything you need to know about security doors from GDUK
How does an access control system work with automatic high security doors?
Our high security steel doors connect directly with other control systems, with a host of options that make integration easy. That means you can monitor activity and permit entry and exit almost immediately after set-up.
Can I integrate automatic security doors with my existing security systems?
You certainly can. Our security doors are all designed and primed to be easy to use alongside pre-existing systems so that you can be up and running (and completely secure) in no time. Cameras, flood lights, intercoms and more are supported alongside our doors, so you can install a GDUK door without having to swap out or replace any of your existing equipment or security measures.
Are automatic security doors compliant with accessibility legislation?
All of our high security doors are fully compliant with the EN: 16005 regulation & the equality act, meaning that they are safe to use by people of all abilities and are not restrictive to those with medical conditions. Our doors are for anyone, so you can buy any metal security door from GDUK with confidence.
Do automatic security doors require any regular maintenance?
In short, yes, but how often your security door system will need assessing depends on your location. Security doors in low-footfall areas are advised to book a service once a year, while those with higher traffic and increased usage should be serviced every six months.
However often your security door requires maintenance though, GDUK's service and maintenance contracts can keep it in top condition. Advance appointments for maintenance work are encouraged, but we can also come out to your property as and when required.
More than a door
When you buy with GDUK, you're getting more than a door. As well as providing the highest quality, easily integrated security doors, we'll deliver it to you and even install it.
We can carry out our maintenance packages for your door either annually or bi-annually, and quick assessments can even be carried out at short notice. Security and peace of mind – that's what you get with a high-quality, high security door from GDUK.