---
Whether replacement of existing, or new installations, GDUK Door Solutions supplies systems that range from drive units to complete door packages, all with functionality perfectly aligned with customer requirements.
---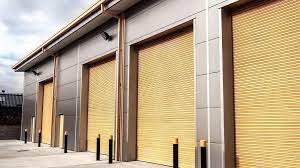 Roller Shutter
GDUK roller shutters offer an ideal solution for any commercial premises. They offer security and prevent unauthorised access. When they are open, our roller shutters fit seamlessly into the space above the doorway and are practically invisible. This concealed stowing of the roller shutter is of particular interest for shop premises that need to optimise the combined requirements of space and security.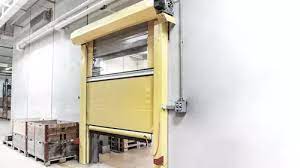 High Speed Doors
GDUK high-speed doors are the right choice wherever there is a need for fast operating speeds combined with reliable operation. Such high running speeds demand a robust design and smooth operation. The wall elements made of PVC-reinforced fabric are tough, reliable and able to withstand external wear. GDUK high-speed doors offer an ideal access point for production areas, processing zones, cold storage facilities and clean-rooms minimising heat loss and improving a buildings environmental credentials over the lifespan of the product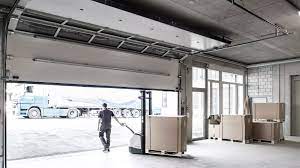 Sectional
Gilgen sectional overhead doors are attractive in design and constructed with high-quality materials They offer a secure, flexible and aesthetically pleasing solution for a wide range of commercial facilities ranging from the emergency services to utility companies and car dealerships.