Automatic Sliding Doors & Their Use Within Different Industries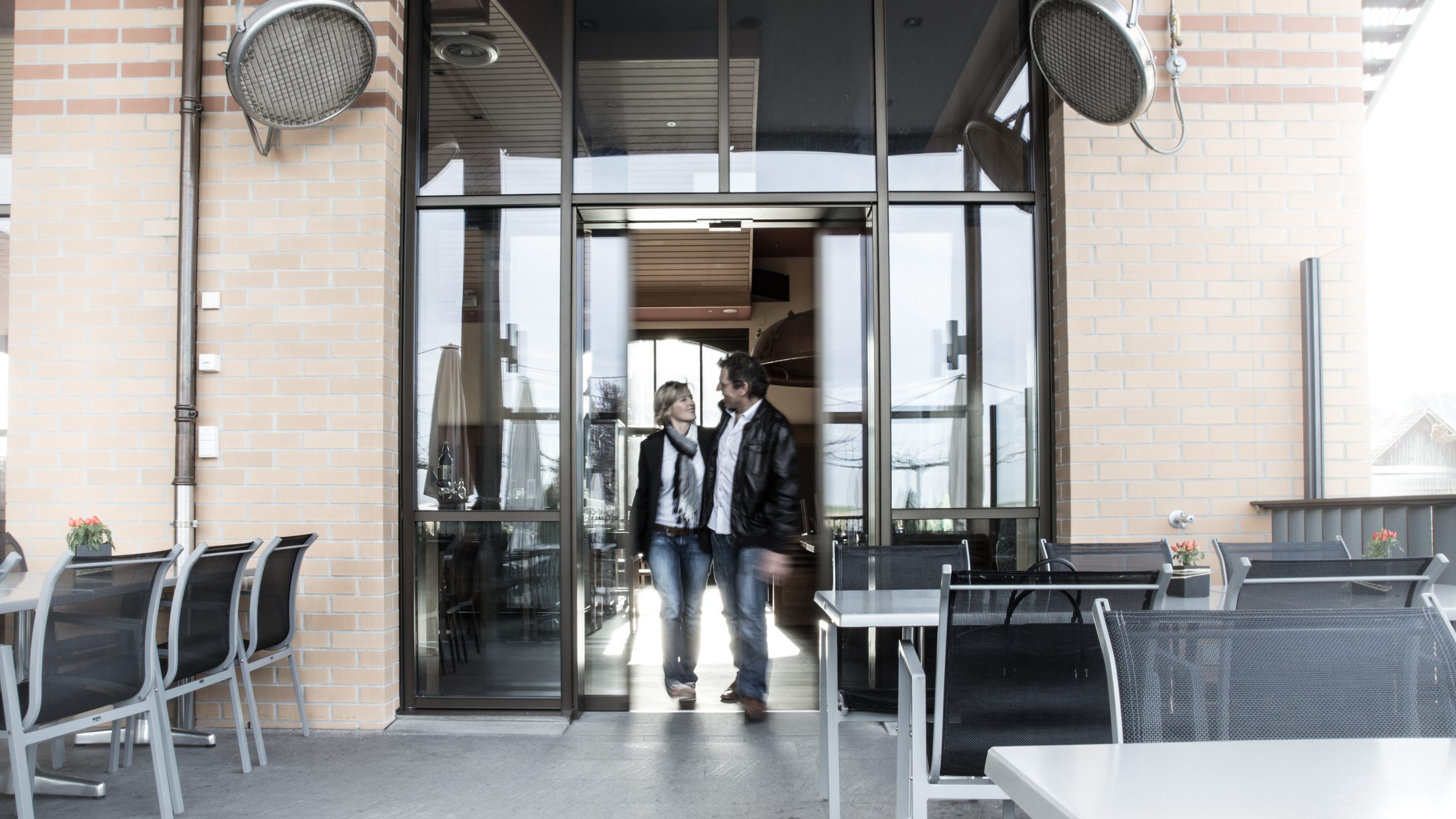 Author
bluedigital
Uncategorised
---
02.02.2023
Automatic sliding doors are widely used across all industries. Whilst automatic doors can be used industrially, commercially, and residentially, they are best used in commercial industries.
Specifically, commercial uses for sliding automatic doors can be grouped into five primary sectors: healthcare, retail, public and professional services, tourism and leisure, and education.
Within all of these sectors, automatic sliding doors can be used to manage high levels of footfall, facilitate disabled access, and support the daily activities of the business. Overall, automatic sliding doors are a convenient solution to solve the requirements of these sectors on a day-to-day basis.
Which Industries Could Benefit from Installing Automatic Sliding Doors?
Healthcare
From GP surgeries, healthcare clinics, and hospitals, the healthcare sector in particular benefits greatly from automatic door use.
Automatic sliding doors, when combined with support ramps and railings make these premises accessible to all. Patients and visitors, especially those who are sick, or elderly, and are much weaker, will no longer need to contend with the weight and obstruction of traditional hinged doors, making entry onto any healthcare premises much easier. This unobstructed entry is even more vital in emergency situations commonly associated with hospital settings.
Further, in the aftermath of COVID-19, automatic sliding doors mitigate the spread of infection as they require no touchpoints. Therefore, patients, staff and visitors can enter onto any healthcare premises contact-free, which mitigates the chance of infection.
Retail
Automatic sliding doors have multiple uses when located in retail settings. Firstly, they must be able to accommodate a high volume of footfall on a daily basis. As such, doors must be able to open wide enough so a constant stream of people can flow in and out at one time.
In the case of sliding automatic doors, this is achieved by one panel of the door sliding along tracks fitted to the doors frame, in front of another panel. This helps to ensure maximum space and creates little obstruction for customers passing through.
The automatic doors also must be able to welcome bulky items on a regular basis too, such as delivery pallets and shopping trolleys. Automatic siding doors, along with creating a large space to accommodate these large items, are designed with robust material to be able to handle knocks from these items too. Specifically, GDUK automatic sliding doors are designed with reinforced aluminium frames to withstand any damage.
In the case of retail, aesthetic is further essential to create a positive impression of the business. As such, automatic sliding doors can be used to create a welcoming entry to customers. Their sleek, minimalist design, and reactive opening on approach, automatic sliding doors can create a memorable impression to customers visiting any business.
Professional Services
There are multiple different organisations within the professional sector that benefit from automatic sliding doors. Settings such as bank and insurance companies, and other service facilities rely on their entrances to provide visitors with a first impression that evokes proficiency and professionalism.
As a result, automatic sliding doors have long been an ideal choice for these settings due to their sleek, understated look, that provides visitors with reliable, obstruction-free access at any time.
Tourism & Leisure
Both the tourism and leisure industry, including stadiums and theme parks reap many benefits from the use of sliding automatic doors.
Similarly to the retail sector, both of these industries encounter high volumes of people on a regular basis. Automatic doors are designed with wide openings to facilitate large numbers of people to moderate congestion and lessen any risk of injury.
Further, in the event of an emergency, sliding automatic doors have the ability to create wide openings that stay open, so visitors can be evacuated in large numbers.
Education
Any type of educational setting from nurseries to universities will experience high numbers of visitors every day. Like in other sectors, automatic sliding doors accommodate to these high numbers through creating a large entry way to welcome visitors at any time.
Additionally, security can also be something to consider in educational settings, particularly in nurseries and primary schools where younger children can wander off. Some automatic sliding doors can be purpose built with security and safety features to limit the chance of this happening, as well as unwanted visitors entering in.
Other Uses for Automatic Sliding Doors
As mentioned, automatic doors also have uses residentially and industrially.
Industrial organisations require the highest level of durability when it comes to entry onto their business premises. This ensures that they have smooth and reliable opening and closing systems at all times of the day. Sliding automatic doors allow barrier-free access to departments across industrial settings with ease and comfort.
Sliding automatic doors have become a popular residential door choice for those needing assisted living in care homes, for those who encounter issues when using a regular door. Sliding doors offer these people more independence in their daily life and give them a greater sense of autonomy.
Contact Us
At GDUK, our sliding automatic doors are a popular choice for installation across all sectors. Whether you need a custom design, or a standard sliding automatic door, we can provide a sliding automatic door that suits the requirements of your business exactly.
If you'd like to get in touch and discuss your needs with one of our team member, please get in touch here.