Protecting Company Assets: Using Automatic Barriers for Security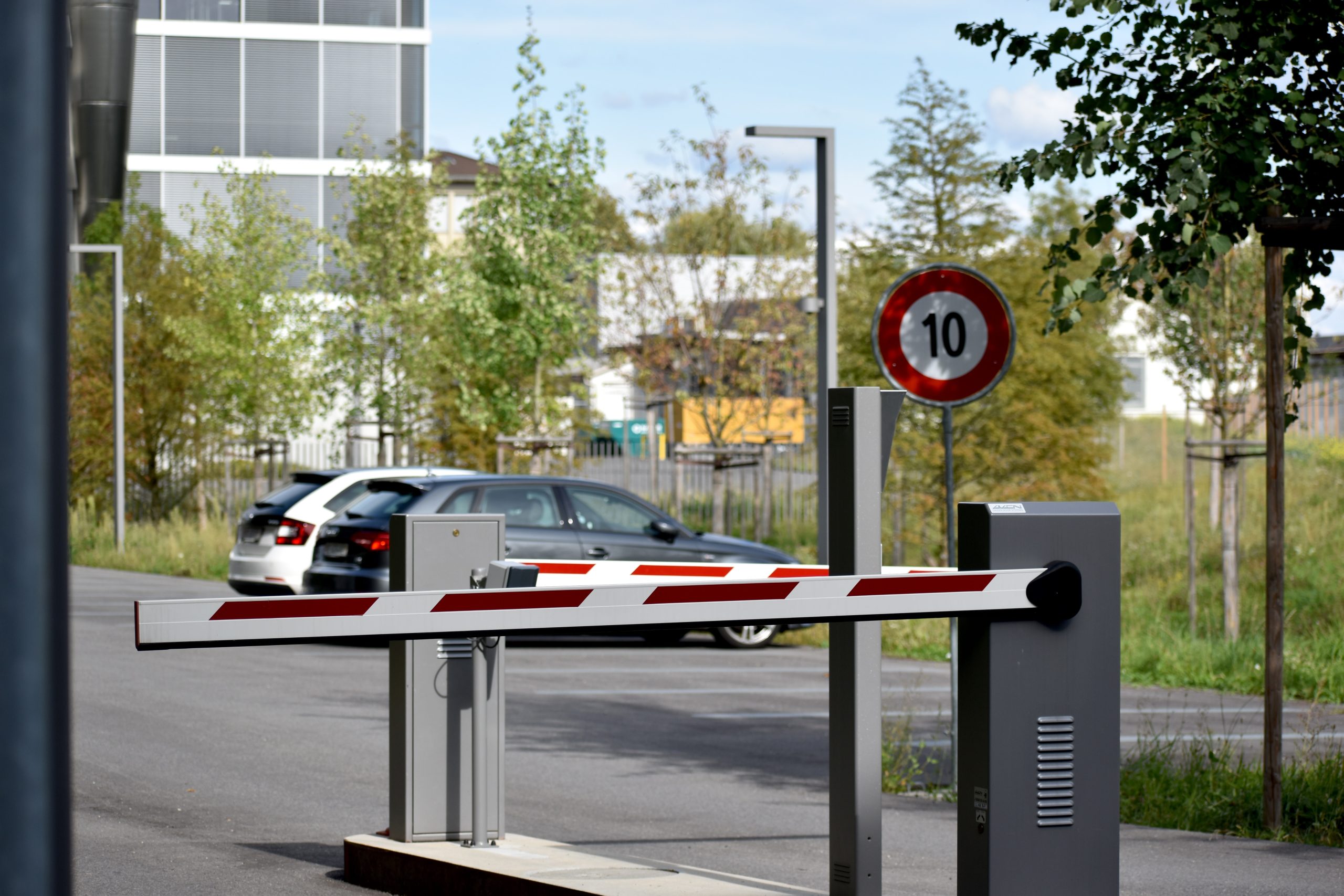 Author
Gilgen Doors
Uncategorised
---
09.11.2023
In today's business landscape, security is a top priority. Protecting your company's assets, employees, and data is essential. From security alarms, and CCTV cameras to manned security personnel, there are a variety of tools that can be used to enhance the security of your business premises. Whilst you may have invested in one of these various security measures in the past, other security measures can be taken to protect company assets further. One often overlooked but highly effective solution is the use of automatic barriers for security. 
In this blog post, we will explore how automatic barriers and automatic gates can enhance the security of your premises and safeguard your valuable assets.
What are automatic gates and barriers? 
Automatic barriers and gates grant access to secure areas by swinging up or outwardly on hinges when a sensor or trigger is activated. Modern designs of these gate and barrier systems often use motion detectors or optical sensors which allow them to detect the motion to limit any obstruction for vehicles and pedestrians.
As well as sensors, these systems can also operate through other technologies including pushbuttons and remote controls. These triggers offer low maintenance but are continually easy to operate.
Why use an automatic barrier system to protect your company assets? 
1. Enhanced access control
Automatic gate systems provide a robust and efficient means of access control. They can act as a reliable initial barrier against trespassers entering your property.
These systems allow you to regulate who enters your premises, ensuring that only authorised individuals can gain access. By incorporating vehicle barriers at car park entry points too, you can prevent unwanted vehicles from entering restricted areas.
2. Improved traffic management
Effective traffic management is essential in busy commercial environments to prevent congestion and maintain order. Parking barriers located at parking points can help to streamline the flow of vehicles, ensuring a smooth and efficient operation. This not only enhances security but also boosts productivity for staff, but also can increase customer satisfaction.
3. Business privacy
By having automatic gates installed at your property, you can enhance the level of privacy and ensure that outsiders are unable to view your business and its activities, especially if the gates are tall.
Passers-by will no longer see any of your valuable assets or buildings, making your business less of a target for theft. This can be particularly useful if you require assets to be stored outside, such as high-value, specialised machinery.
4. Reduced business costs
Perimeter security is a significant factor insurance companies consider when it comes to the cost of business insurance. Securing your outer business premises using automatic gates and barriers can help significantly reduce your liability if you encounter any issues on your property, such as theft or vandalism.
Insurance companies view these security measures in a positive light when evaluating the risk of insuring your property. These precautions reduce the likelihood of insurance claims for theft or damage, making them more inclined to provide coverage.
Maintaining automatic barrier 
To ensure the continued reliability and effectiveness of your security measures, it's crucial to address any issues promptly. Regular maintenance and automatic barrier repairs are essential to keep them in optimal condition.
If your automatic barriers are experiencing any of the following issues, it may be a sign they need repairing.
Slow operation: If your entrance barrier is slow to respond or doesn't open and close promptly, it may be time to consider repairs.
Sensor malfunctions: Faulty sensors can compromise the security of your barriers and make it easier for intruders to gain access to your premises. These sensors should be repaired or replaced quickly to maintain optimal functionality and security.
Physical damage: Any visible damage, such as dents or broken components, should be addressed to prevent further issues.
For automatic barrier repairs, it's best to rely on professionals with expertise in the field. Our engineers have the knowledge and tools to diagnose problems accurately and provide effective solutions. With our service and maintenance contracts, our engineers can complete regular maintenance on your automatic barriers and gates to prevent potential issues and ensure your barriers remain in top working condition.
Get in touch 
Automatic barriers play a pivotal role in enhancing security for your business. By implementing these security solutions, you can regulate access on your premises, whether this be in the form of a pedestrian gate or automatic car park barrier.
If you're looking to enhance your security measures and explore the potential of automatic barriers, feel free to reach out to us for expert guidance and installation services. Contact us at info@gdukds.com, or call us on 0800 316 6994.