Automatic Door Maintenance: Caring for Your Automatic Doors in Winter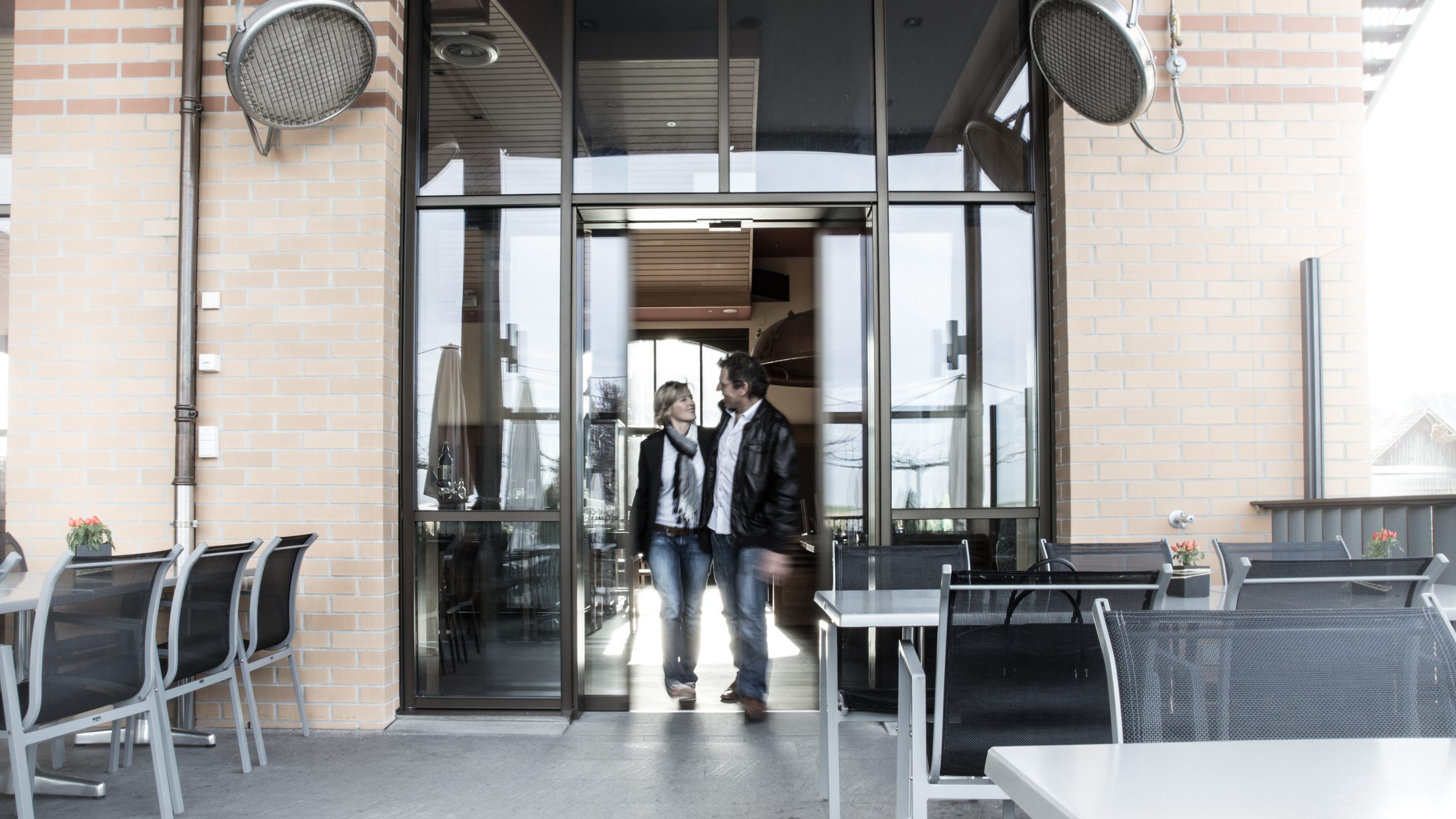 Author
Gilgen Doors
Uncategorised
---
20.11.2023
Winter can be a difficult time when it comes to protecting your business premises, and your automatic doors are no exception. Cold temperatures, snow, and ice can take a toll on your automatic doors' performance, potentially leading to malfunctions or breakdowns in the future. This is why automatic door maintenance is essential during this time.
In this blog post, we'll explore essential door maintenance tips to ensure smooth operation throughout the winter months. Whether you're dealing with automatic sliding doors or industrial entrances, these tips will help you keep your doors in top condition during the colder season.
How can cold weather affect my automatic doors? 
As the colder months draw in, it is important to properly care for automatic doors and gates on your premises. 
Not only can it be costly to repair electrical doors in poor condition, but it can also impact a customer's perception of your business. Particularly if your business is on a busy high street, a broken, unkept entrance door can be unappealing to customers and stop them from visiting.
Whilst we have already discussed how to extend the life of your automatic doors in a previous blog, below, we've put together some tips and tricks for maintaining your doors specifically through the Winter months.
Tips for automatic door maintenance in Winter months 
1. Winter-Proof Your Automatic Doors
The first step in effective automatic door maintenance is to winter-proof them. This involves checking for any gaps around the doorframe that could let cold air or moisture in. These openings should be sealed with weather stripping to prevent drafts and protect the door's internal components.
Not only will this keep your doors functioning, but will also keep your energy costs down by helping you retain heat on your premises. 
2. Carry out regular inspections
No matter the time of year, routine inspections are crucial for automatic entrances, however are especially important in colder months. 
During your regular checks, look for any signs of wear and tear, loose components, or unusual sounds when your doors are opening and closing. If you notice anything uncommon, whether big or small, these issues should be promptly addressed to prevent them from escalating into major problems that may require extensive automatic door repair.
3. Lubrication is Key 
The colder temperatures of winter can cause the lubricants in your automatic gates and doors to thicken, which can affect their operation. 
You should ensure that all moving parts are adequately lubricated with a high-quality lubricant. This simple step can make a significant difference in preventing unnecessary strain on the door's mechanisms. This step, and others above general cleaning, must be undertaken by a certified technician and should not be carried out by general day-to-day staff.
With our service and maintenance contracts, experienced engineers are always on the road, and arrive equipped with stocked service vehicles. This means you can rely on GDUK to respond quickly and effectively to your needs. 
4. Emergency Preparedness
Winter storms can be unpredictable, and emergency situations may arise. You should prepare for the unexpected by having a plan for emergency shutter repair. Identify a reliable service provider that offers prompt response times for urgent repairs, ensuring minimal downtime for your business operations.
5. Addressing Ice Build-Up for Industrial Door Repair
Ice accumulation can be a major concern during winter, especially for automatic and industrial doors. During Winter, regularly checking for ice build-up around the doorframe and on the tracks should become routine.
Consider using a de-icing solution for mechanical doors to help melt away any existing ice. This can help prevent any hindrance to the door's movement. Taking this proactive approach can be valuable in maintaining your doors in colder climates.
6. Conduct Seasonal Automatic Door Repair
Preventive maintenance is key to avoiding unexpected breakdowns, and shouldn't only be done when it is absolutely necessary.
Scheduling seasonal automatic servicing sessions to address any issues that may have arisen during the winter months. This proactive approach can extend the lifespan of your automatic doors and save you from costly repairs.
Why should automatic door maintenance be prioritised in Winter 
Caring for your automatic door systems in winter is a crucial aspect of facility management. By being proactive in addressing issues early, you can ensure that your doors operate smoothly throughout the colder months.
To discuss our repair and maintenance contracts with our team, contact us today at 08003166994 or email at info@gdukds.com.